Our engineering office…
…is full of creative, highly competent experts in the field of documentation, all working together to put your product in the right light. Their experience and commitment enable them to explain complicated procedures and processes in a simple way, thus, opening products to a wider range of customers.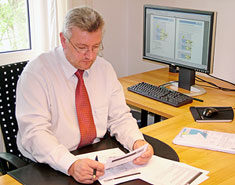 Our small, flexible team has provided support for numerous companies over several years with regard to their documentation projects, and in many areas of technology. Our documentation services will help your customers get the picture. They won't have to keep on looking – they'll find for themselves.